The Best Day Ever
Lisa and Shawns Celtic Cliff side wedding May 2017
Lisa got in touch with us and said she would like elope in Ireland while on a work trip to Europe. Having fallen in love with the Cliffs of Moher on a previous trip getting married there would have been a dream come true for her.
She was hoping for an intimate wedding, nothing overly fancy but loveed the idea of Shawn and her being together in Ireland when they dedicate themselves to each other.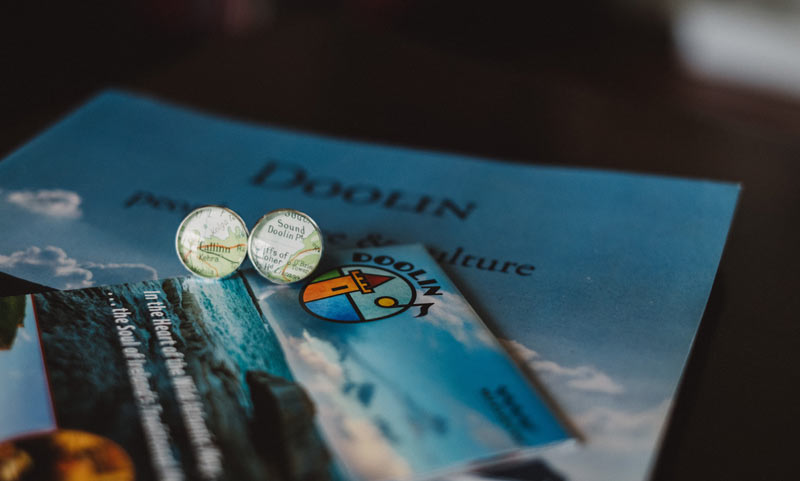 We helped Lisa choose a special location along the Cliffs of Moher for the ceremony, organised a celebrant, put her in touch with fantastic local photographers. She choose local photographers Dave and Laurie from Awake and Dreaming
We then organised accommodation for her and Shawn in Doolin at
Sea View House Doolin
and made arangements for hair and makeup on her wedding day, golf for Shawn and his friends, transport, flowers, wedding cake and champagne, musicians and dinner in a local restaurant.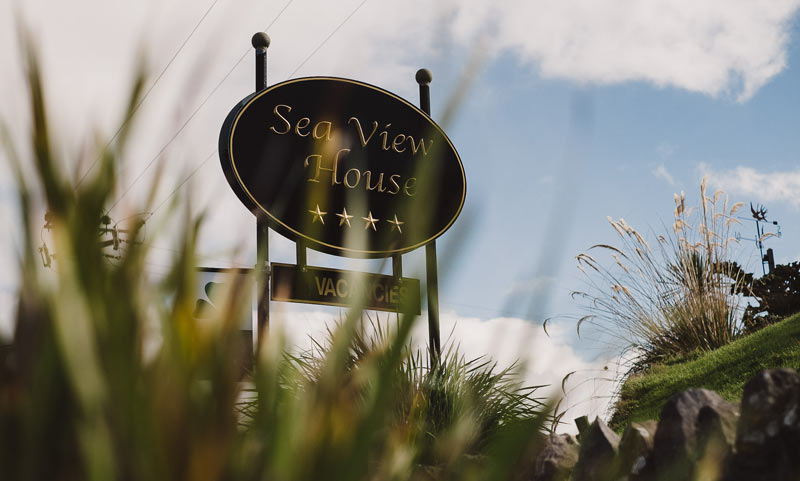 Eight months later Lisa and Shawn arrived in Doolin from Ottawa in Canada with four of their closest friends.
After a hearty breakfast at Sea View House in Doolin the boys headed of for a game of golf while Lisa and the girls got ready at Sea View House.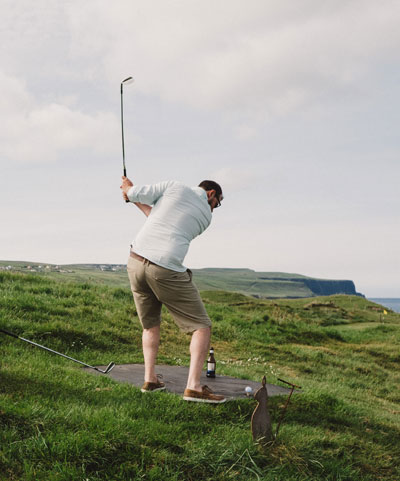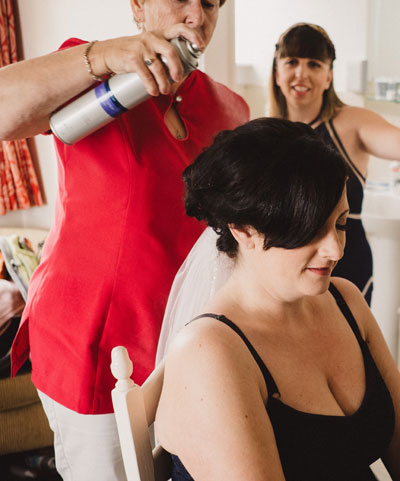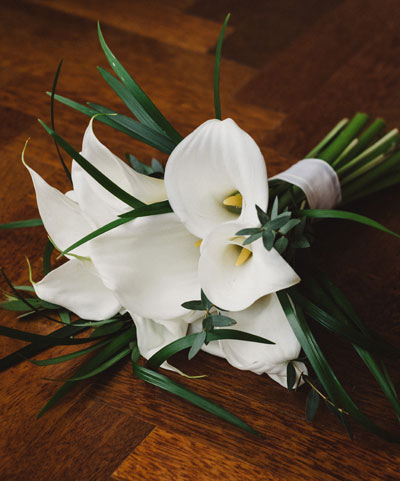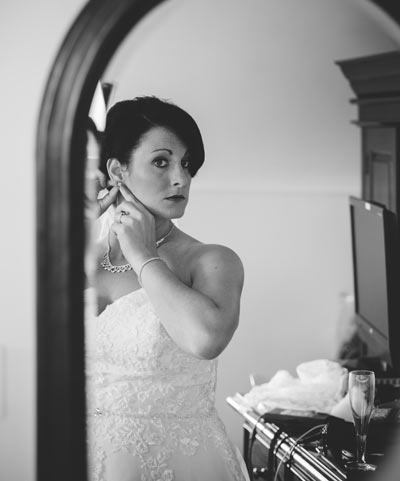 The location for the ceremony was the stunning Hags Head at the southern tip of the Cliffs of Moher. The location is on private land and we made special arangements to have a wedding ceremony there.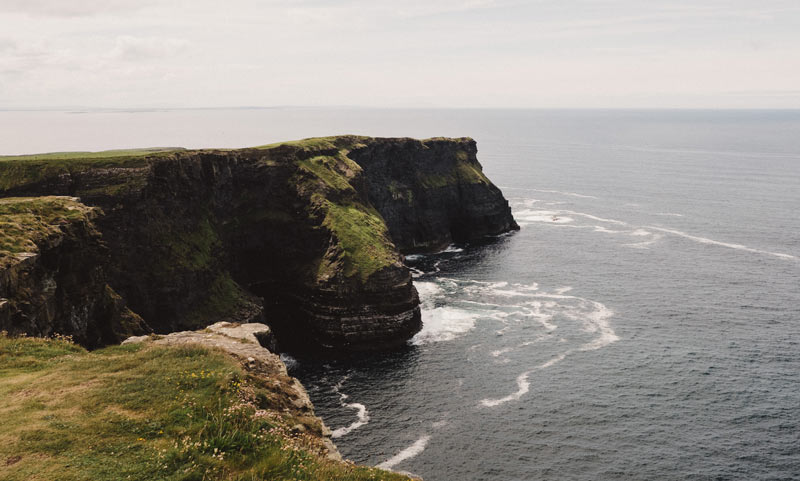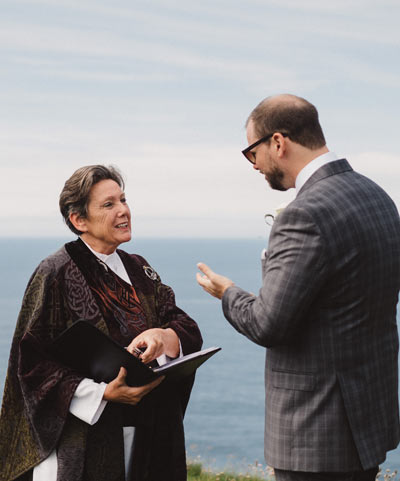 Lisa and Shawn arrived seperately having not seen each other from the before. While Shawn waited for his bride and his first look, a local piper was playing the uilleann pipes Irish, the national bagpipe of Ireland.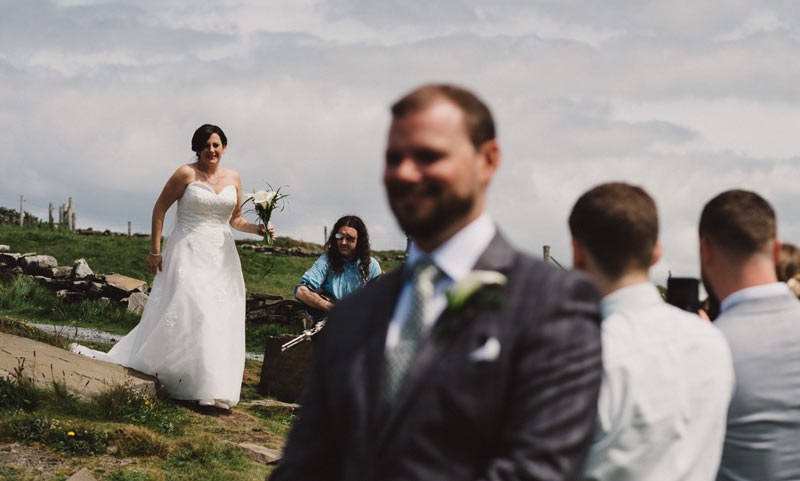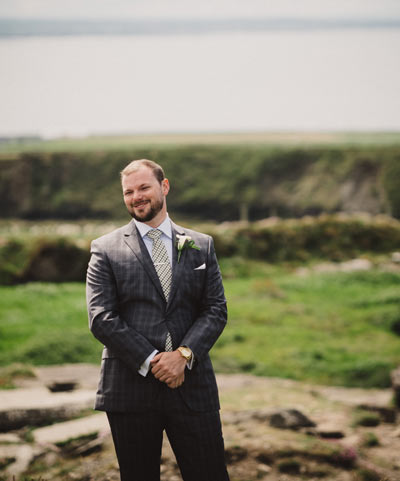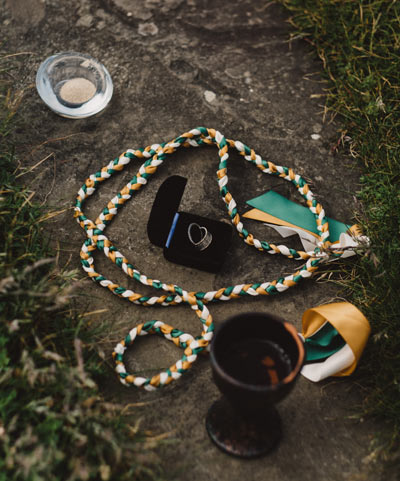 The ceremony officiated by a local celtic celebrant took place on the cliff edge and included readings by Lisa and Shawn, mead drinking and a hand fasting ceremony. Hand Fasting is an old Celtic tradition the goes back al least 5000 years.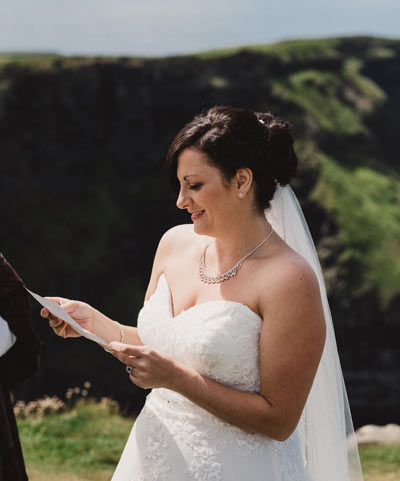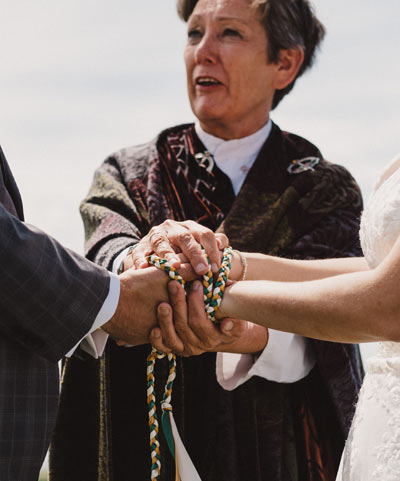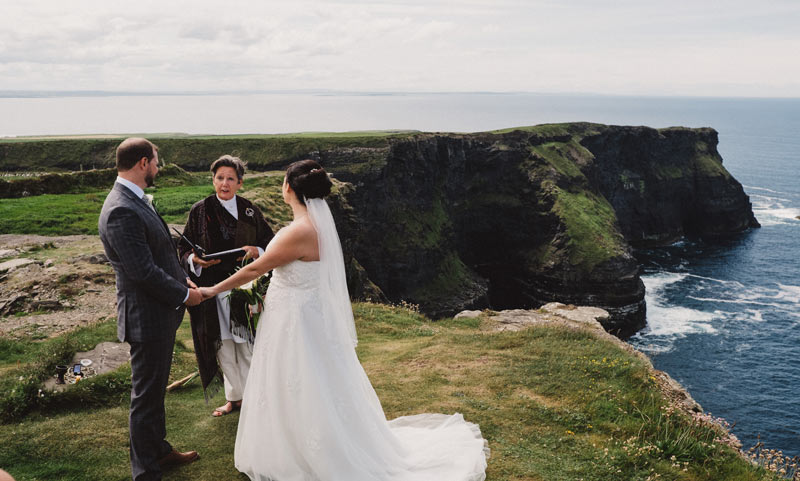 After the ceremony it was time to celebrate with champagne and wedding cake.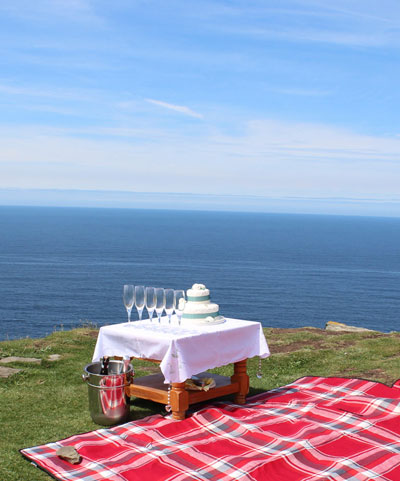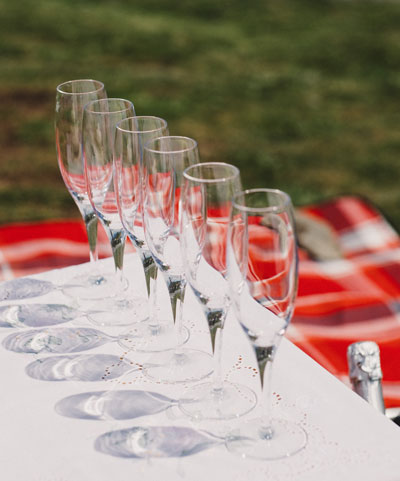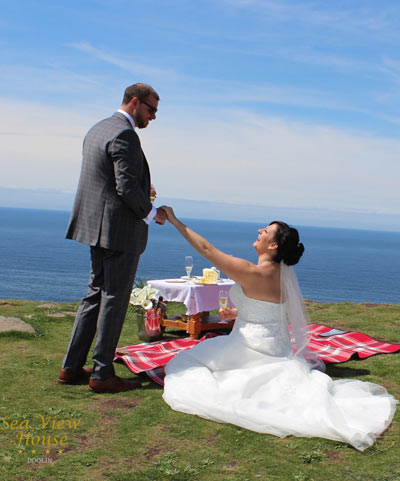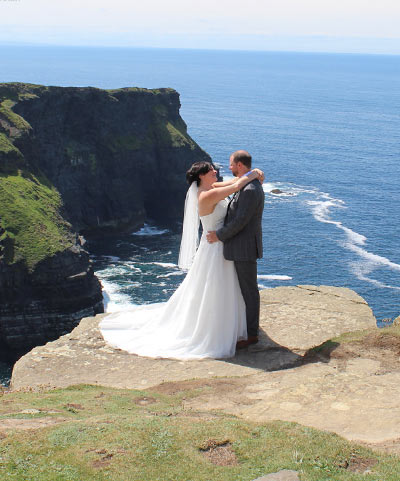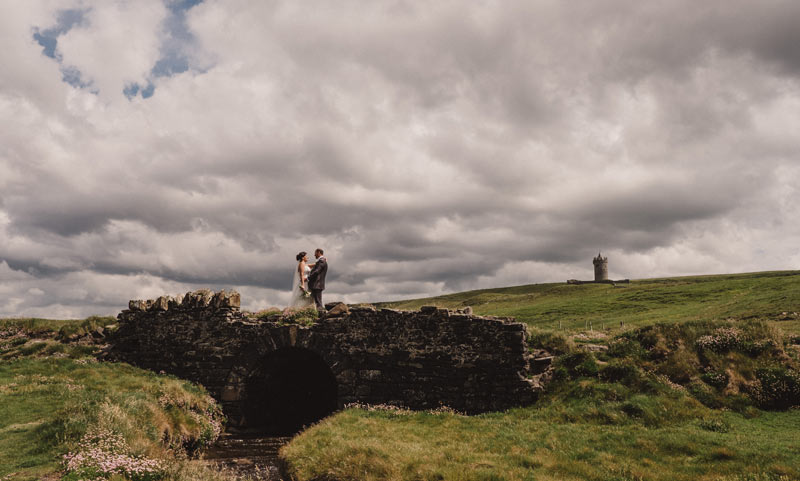 Afterwards it was of to one of Doolin's famous pubs before heading out to a top class local restaurant for a weding dinner.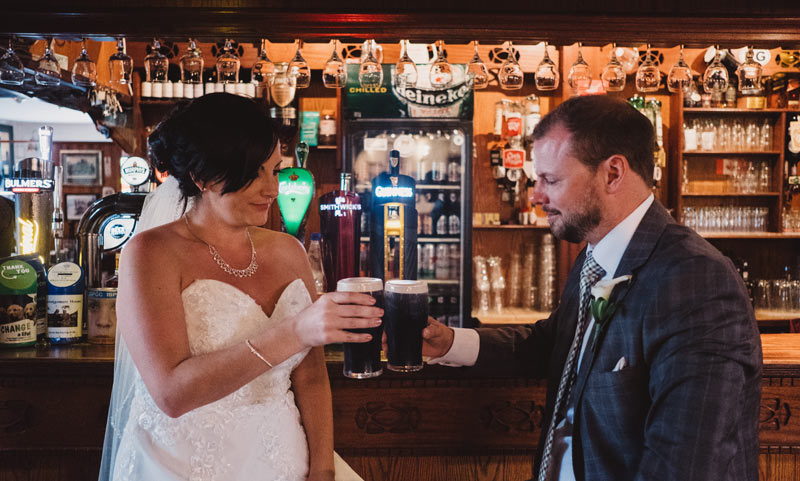 Featured Weddings
Here are some of our couples .
Click on the images for more details.